Fame Monster Fitted painted by Sam... with the Hair on a Black Yankees New Era 59Fifty Fitted.
A couple of weeks ago, a friend of ours asked for a Lady Gaga custom fitted that he wanted to wear to the Gaga concert soon to be in town. Of course, we obliged. What we didn't know is how fanatical he was. Long story short, he drove to OKC, stood in line for HOURS. Got to the front of the stage. Threw the hat on stage for her to wear during her show, and then coaxed the security guard to get the hat back before the end of the show.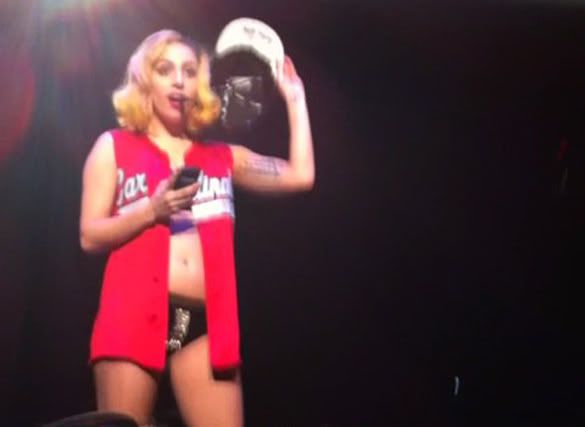 Photo by Luke Cedoz
Want more details... watch his video! And try not to get motion sickness!
Lady GaGa wearing my hat. from Jose on Vimeo.
Ultimate "Chicks 'N' Fitteds"!!!