Last year at this time we working on a calendar with Traffic Boutique shooing the lovely Ajia Nicole (Halle Berry video). We had a blast shooting with her and towards the end of the shoot, Blue the Great jokingly (and secretly serious) asked if it would be ok for him to sit on her lap like a little kid asking Santa for his heart's desires. She obliged him. We took the photo. Once the edited proofs were sent off, Blue posted the "Santa" picture as his main Facebook profile... a few hours later he found that his Facebook account had been deleted, by the Facebook administration. It took more than 3 weeks to reactivate his account. Here's to getting people booted off social networking sites!
and here's the actual shot used for the calendar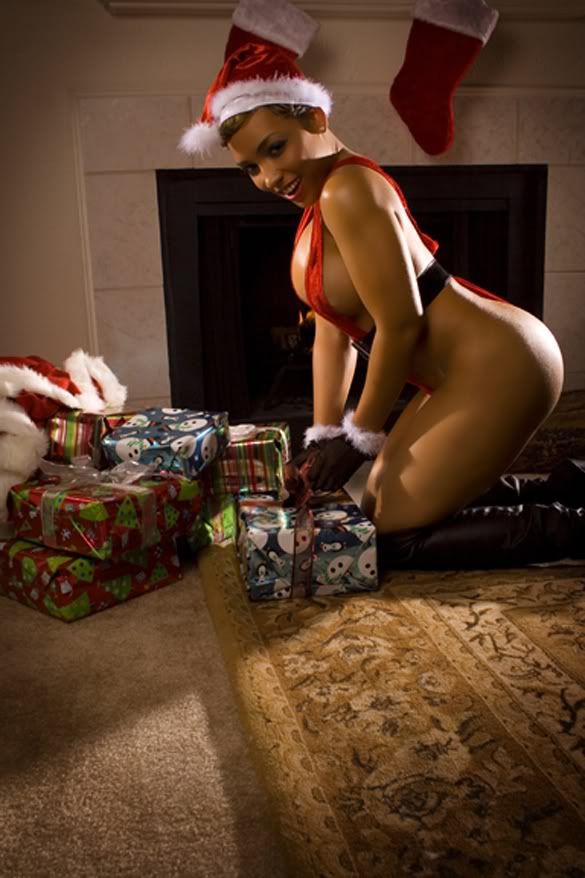 Merry CHRISTMAS!!! It's less than 3 weeks away you know...