We here at Unkommon Kolor are big on sports. We love how debating the theoretical scenarios brings out the worst in people.
"Kobe Bryant is better than Michael Jordan" "WHAT?!?! You, can't be serious!!! I will KILL you!"
So, allow us to pose a question that is sure to waste at LEAST a full day of work arguing about something no one can prove.
Who would win a game between the original Dream Team plus Reggie Miller, Isaiah Thomas, and Hakeem Olajuwon (to round out the 15 man roster) and the 15 best NBA players right now? It's difficult to say who the best 15 players in the league right now, outside of the obvious superstars in each position so we will allow you to chose the players and match them up head to head with the players on the original Dream Team (plus the aforementioned 3). Tell us who has the advantage in each match-up, and provide some supporting facts for your claim. Clearly this question would have been more relevant last summer during the Olympics, but a conversation that was had after watching the Cowboys vanish into thin air in Denver (get it? We're so witty...) made us realize we're ready for the NBA season to begin.
Let the fun begin.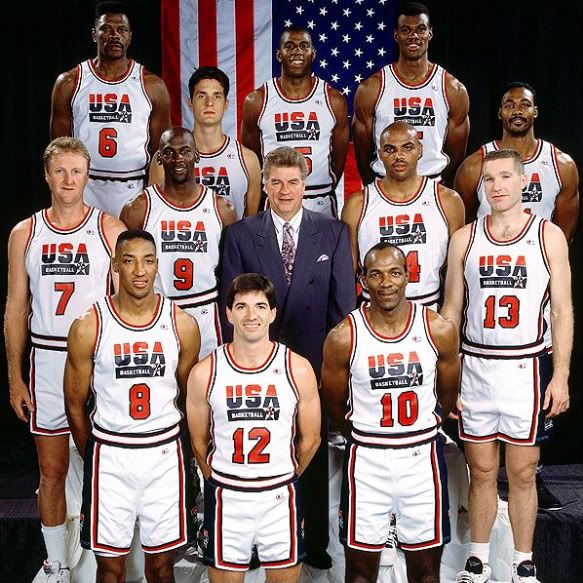 +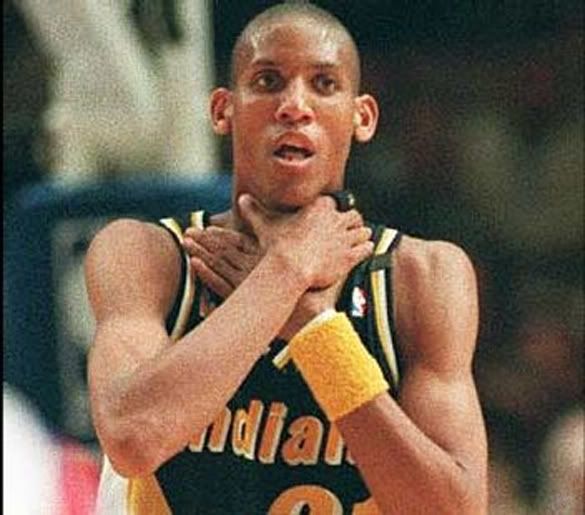 +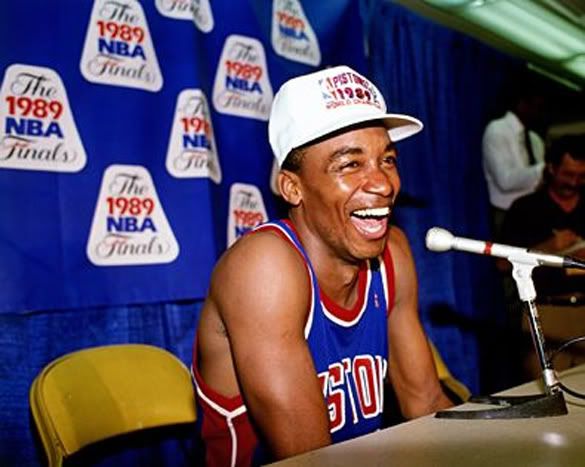 +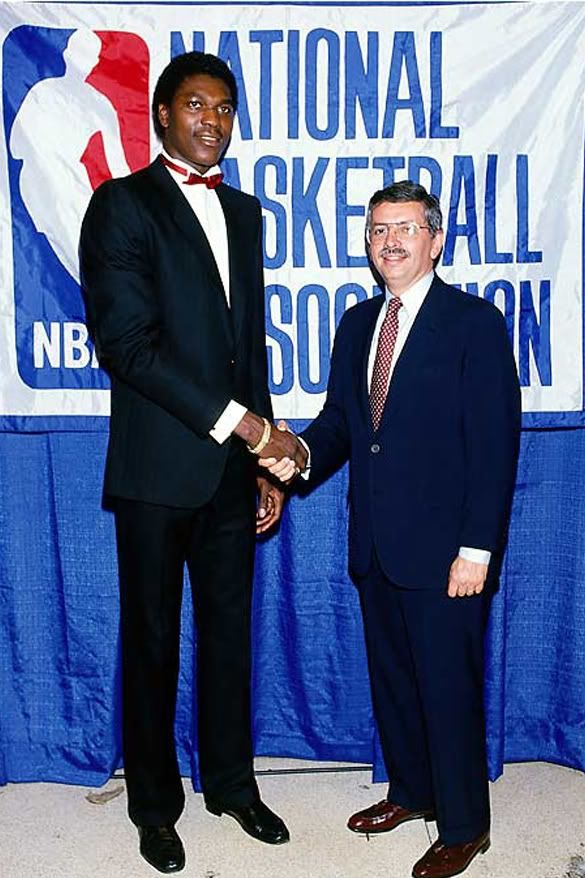 Shout out to short shorts and 80s mustachioed commissioners.... and red bowties.